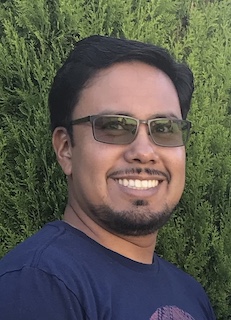 El pastor Misael Hernández es originario de Veracruz, México. El Señor lo llamó al ministerio a los 20 años de edad. Está casado con Taira M. Aguayo y tienen dos hijos, Vasti Haniel y Dan Jeriel.
Entre el año 2000 y 2002 el hermano Misael tuvo la oportunidad de cursar sus estudios bíblicos como sembrador de iglesias en el CESI (Centro para el Entrenamiento de Sembradores de Iglesias) en la ciudad de Guadalajara, Jalisco, México. Durante ése mismo tiempo, el Señor le dio el privilegio de participar en la plantación de la 1ra Iglesia Bautista de Arandas, Jal, en donde después pastoreo por 2 años y medio.
En el año 2005, Misael fue llamado a un ministerio de tiempo completo con la misión cristiana conocida como Open Air Campaigners (CAL) donde sirvió como evangelista por 14 años llevando el evangelio a muchas partes de México, predicando en las calles, desarrollando taller de entrenamiento evangelistico y animando a los creyentes a cumplir con la gran comisión. En esta labor como evangelista también tuvo la oportunidad de hacer trabajo conjunto con ministerios como Aguas Vivientes (Living Waters), OM (Operation Movilization), La Caja Roja (The Red Box), etc.
En el año 2019 el Señor llamó al hermano Misael a servir a la comunidad hispana en el valle de Yakima, WA y formar parte del equipo de liderazgo de IBVN. En equipo con la iglesia local y la misión cristiana CrossLink. El hermano Misael está sirviendo al Señor en el rol de pastor, anciano, líder de alabanza, plantador de iglesias, etc.
Pastor Misael Hernández is originally from Veracruz, Mexico. The Lord called him to the ministry at the age of 20. He is married to Taira M. Aguayo and they have two children, Vasti Haniel and Dan Jeriel.
Between 2000 and 2002, Brother Misael had the opportunity to study his biblical studies as a church planter at CESI (Center for the Training of Church Planters) in the city of Guadalajara, Jalisco, Mexico. In those same years the Lord gave him the privilege of participating in planting the 1st Baptist Church of Arandas, Jalisco, where he then pastored for 2 and a half years.
In 2005, Misael was called to a full-time ministry with the Christian mission known as Open Air Campaigners (CAL) where he served as an evangelist for 14 years taking the gospel to many parts of Mexico, preaching on the streets, developing a workshops and evangelistic training and encouraging believers to fulfill the Great Commission. In this work as an evangelist he also had the opportunity to work together with ministries such as Living Waters, OM (Operation Movilization), The Red Box, etc.
In 2019 the Lord called Brother Misael to serve the Hispanic community in Yakima Valley and to become part of the IBVN leadership team. Teaming up with the local church and the CrossLink mission. Misael is serving the Lord in the role of pastor, elder, worship leader, church planter, etc.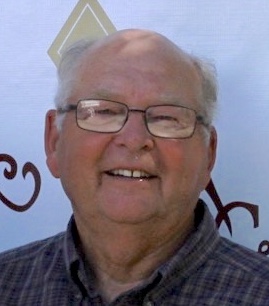 Dan Woodkey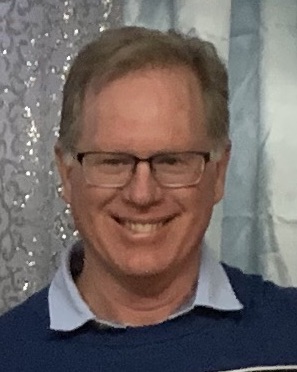 Malcolm Hanks